As Mothers (and Fathers, too!), cleaning is a part of our everyday life. In my case, from the time I get up in the morning until the time I go to bed, I seem to be cleaning something consistently. Luckily for us, companies are producing products that not only make dreaded daily tasks more tolerable, some of the products even make cleaning somewhat enjoyable.
Just take the all new
Oreck Edge Vacuum
for example. It is powerful, versatile and very convenient (a mother's dream, right?). The Oreck Edge features all of the bells and whistles you would expect from a
Oreck
vacuum and a few pleasant surprises that will make you love it that much more.
Recently, I was given the chance to try out the all new
Oreck Edge
for myself and to discover what makes this vacuum so special. The first thing I learned, the Oreck Edge comes with not one, but two vacuums! Yeah, as in a powerful upright AND a convenient handheld vac!
Oreck Edge Features:
Versa-Glide True Floating Head
- Forget about flipping switches when you change from high-pile carpet to low-pile! The Oreck Edge comes equipped with Versa-Glide technology that automatically adjusts cleaning action as the vacuum goes from surface to surface.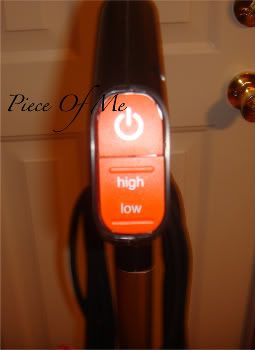 Variable Speed Control
- The Oreck Edge Upright vacuum features two speeds, high and low, for all of your cleaning needs. Use the high speed setting on carpets and tougher messes and dial it down to low for bare floors and more delicate surfaces.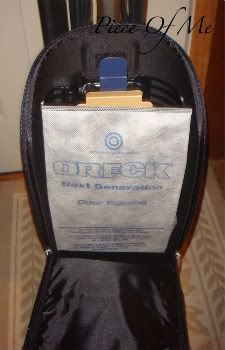 HEPA Quality Filter System
- For allergen control, the HEPA Filtration system in the Oreck Edge traps up to 99.9 percent of dust and allergens, leaving your home with fewer dust bunnies and less pet hair.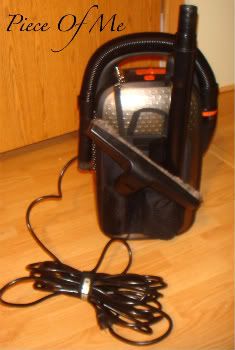 On-board Tools for Quick Pickups
- The Oreck Edge Upright features an on-board Light Duty Quickwand that is effective at cleaning above the floor. To use, simply turn the vacuum on, put the vac and its handle in a still, upright position, and suction will be automatically transferred to the Quickwand!
In addition, the mobile handheld vac features many different cleaning attachments that are all stored neatly on-board. The handheld's attachments are perfect for picking up messes on the stairs, under furniture and even in the car.
Other Features:
Long-lasting Endurolife Belt, Hypo-allergenic disposable inner vacuum bag, Weighs 13 lbs., 30 ft. cord, Quietest Oreck Upright ever,
Most powerful Oreck Upright to date
My take on the Oreck Edge:
http://www.makingmyamericandream.com/2011/01/versatility-meets-maneuverability-in.html?showComment=1295368049384_AIe9_BGIgi5QbkM13Y-PpgGbxsR4AyFOW2TYtu-i1sdKWQM9xDkT_SSwVrGpZDb-ubTAVAYJdDkAEG-6oxj4PwhTOKfrDmlmn2IMiXgies3w9GczIxFezeM5XxH_FY9WJk-62SPQReiQltXtAELcRN_HXVVqFnzJpYKxhQXBh4XF4h98ds6u8FJj5kQeeMyxir9jpO3Pr4922MEtLctnAfERObKnBNzVY29MFrQW2U-aUhPtQ82NBryaNd0ifBMmEx8yBfwQ-vKxmn7fa8IIqrOudqiwD1Q3NEzN5lXIU-K_ltt2fhP7b24uk7WuukmQv5BtEhNE0qWLC3TV6Ru1zJ4R3LMxNXrCnKBZa_OLWY7w9fpr94bHlZqREL7i_dhmc9xCk7zsb7bHjoOlApOsCIYt93satVq6-ABwtw6N9aVd7LUssRjDZ_qKd6OZjde6dzCDUClfbRwdwe34UN62NKkQZDLgX8DoGr80OkpgLMP0wDpgLeGcVo1Od8dX2QrQO_le9OAA4I0FBqzJQZ015you_tHGChZtbVgyCJoELcNgXrfpbhjQbi1033AXmn4fWxvJTNZPF8Zdz-8vbA7ME05f9-NR9raj0b72SNU1ZnTHY4Z_2tBh4z7vBr856hS7R4kKHA57ImN2ij1dQTJjiNzKhW3vwAeao0HxxxUtX0W27OM71HN7eYNPbHV99DMuVZP4He6sI52g2iwai_HsjN-nFUy_KUla7g#c8109239707539644269